Wi-Fi has 6 shocking health hazards
by Sandhya Raghavan   | Published: December 21, 2017 1:28 pm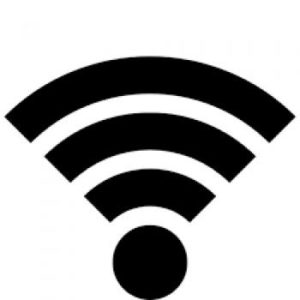 The invisible Wi-Fi waves are wrecking your health without your knowledge.
Whether one is a netaddict or not, staying without internet connectivity for too long sure gets us nervous. It's a modern nightmare. So every cafe, library and club in town lures you in with promises of free Wi-Fi, so you never have to stay away from the internet for too long. This very moment, as you read, you are being bombarded with these invisible. Have you ever wondered whether Wi-Fi has any impact on your health? A science experiment conducted by Danish schoolgirls showed that garden cress wouldn't grow around a Wi-Fi router. If plants react this badly to Wifi, how well would the human body fare?
1 Wi-Fi can cause testicular DNA damage
A study published in 2016 in the Journal of Chemical Neuroanatomy studied the effect of prolonged radiofrequency radiation emitted from Wi-Fi devices on various organs of rats. The study revealed that although the waves didn't have much impact on other organs, they did affect the testes of the rats. The researchers concluded that the testicles were more sensitive to radiofrequency radiation. Here are some ways in which technology is affecting your health.
2 Wi-Fi raises oxidative stress levels
Another 2016 study published in the same journal had more disconcerting news. Excessive electromagnetic exposure — like from Wi-Fi devices– causes elevated levels of reactive oxygen substances (ROS) and reduced antioxidant defence system in the body. These could lead to oxidative brain and liver damage in human beings. The study conducted on rats concluded that the brain seemed to be more sensitive to oxidative injury compared to the liver in the development of newborns.2
3 Wi-Fi can disrupt kidney development in fetus
In 2004, the journal Bioelectromagnetics conducted a study on Wi-Fi exposure and found that it could lead to delayed kidney development in newborn rats.
4 Wi-Fi affects sperm motility
A study conducted in Argentina and published in the journal Fertility and Sterility in 2012 showed that Wi-Fi had the potential to alter sperm motility. Sperm samples of 29 healthy men were taken. Half was placed under a laptop and the other half elsewhere. Around 25 percent of the sperm from the semen sample placed under the laptop was found to be damaged and immobile. Here are some other things that affect sperm quality.
5 Wi-Fi causes insomnia
Maybe your insomnia doesn't stem from stress at work. The culprit could be your Wi-Fi router. In 2013, a study described the effects of 900 MHz unmodulated and 900 MHz modulated Hz waves on the brain of rats who were sleeping. Researchers found out that just one hour of exposure to radiation every day for  one month caused rats to experience a delay before went into the REM stage or deep sleep. Many people are also turning off their routers at night for a good night's sleep.
6 Wi-Fi could be responsible for causing cancer
Constant exposure to electromagnetic fields can also pose a cancer risk. The first study in 1979 reported that the children who died from cancer lived in homes that had a higher exposure to electromagnetic fields than the others. There could also be a possible link between higher breast cancer incidences electromagnetic fields.
Reference:
1 Akdag, M. Z., Dasdag, S., Canturk, F., Karabulut, D., Caner, Y., & Adalier, N. (2016). Does prolonged radiofrequency radiation emitted from Wi-Fi devices induce DNA damage in various tissues of rats?. Journal of chemical neuroanatomy, 75, 116-122.
2 Çelik, Ö., Kahya, M. C., & Nazıroğlu, M. (2016). Oxidative stress of brain and liver is increased by Wi-Fi (2.45 GHz) exposure of rats during pregnancy and the development of newborns. Journal of chemical neuroanatomy, 75, 134-139.
3 Pyrpasopoulou, A., Kotoula, V., Cheva, A., Hytiroglou, P., Nikolakaki, E., Magras, I. N., … & Karkavelas, G. (2004). Bone morphogenetic protein expression in newborn rat kidneys after prenatal exposure to radiofrequency radiation. Bioelectromagnetics, 25(3), 216-227.
4 Doré, J. F., & Chignol, M. C. (2012). Laptop computers with Wi-Fi decrease human sperm motility and increase sperm DNA fragmentation. Fertility and sterility, 97(4), e12.
5 Mohammed, H. S., Fahmy, H. M., Radwan, N. M., & Elsayed, A. A. (2013). Non-thermal continuous and modulated electromagnetic radiation fields effects on sleep EEG of rats. Journal of Advanced Research, 4(2), 181–187. http://doi.org/10.1016/j.jare.2012.05.005
6 Caplan, L. S., Schoenfeld, E. R., O'Leary, E. S., & Leske, M. C. (2000). Breast cancer and electromagnetic fields—a review. Annals of Epidemiology, 10(1), 31-44.
A Complimentary Broadband And Wifi Health Check, Broadband And Wifi Health Check, Health Canada Wifi, Health Effects Of Wifi, Health Wifi Schools, Talktalk Broadband And Wifi Health Check, What Is The Wifi For Metro Health, Wi Fi Damages Health, Wi-fi Are There Any Health Risks, Wi-fi Health Facts, Wifi Affecting Health, Wifi Danger To Health, Wifi Health, Wifi Health Check, Wifi Health Concerns, Wifi Health Issues, Wifi Health Risks, Wifi Scale & Health Tracker, Wifi Signal Health
Posted in Cell Phones Safty, Cell Towers, EMF-home-inspection, Wi-Fi